Top Best Benefit Of Treadmill Workout
The modern technology has offered a lot of devices that can help the fitness lovers get perfectly structured and shaped body.
One can decide before beginning an exercise what type of body one wants and get the same with the help of a few of the exercise machines. Among these all known devices used in a gym, one cannot ignore the treadmill which can help one start brisk walking to go up to fast running.
Tread mill is known to be one of the most popular types of equipment for working out at home. It is used as an alternative to running outside as it lets one do all the running without them having to move from one place.
Tread mill provides an aerobic workout which gives one a steady and a consistent environment to work out. Many people prefer outdoor running while many people prefer using tread mills for running as one does not need to depend on external environmental factors for their daily dose of aerobics.
Tread mills are known to be a go-to for people who are new into the workout game as it is a basic exercise routine, to begin with. Treadmill is the best equipment to start with for strength development and can be used for jogging, running, squatting, etc. Despite being convenient and effective, there are many other benefits of Treadmill that one must consider if you're buying one or doing one.
Now let's get a contrast of how things are at home gym compared to an actual gym. Both of these options come with own set of advantages and disadvantages.
Benefit Of TreadMill Workout
1. It helps you lose weight
This is the most obvious benefit of using a treadmill, i.e., losing weight. It is the most effective equipment that one can use if they are looking forward to an effective weight loss. Combining your daily treadmill work out with a healthy diet ensures great weight loss results.
Treadmill lets you control your training conditions such as slope/ incline and speed which can give you more control over how much calories you want to burn. The modern treadmills are provided with numerous sensors that can help the user keep an eye on the body situation and hence get the weight under control in a few days only.
2. Improved Joint Flexibility
Treadmill gives you a flat, smooth surface to walk on instead of an outdoor pathway which can be a series of God knows what. Treadmill provides you a mundane and a consistent path which reduces the pressure on your knees and joints and hence resulting in the flexibility of the joints.
If you have bone problems such as arthritis, treadmill is your way to get you all the running benefits without you stressing on your knees and joints.
3. Easy To Use
Tread mill is the least complex equipment and is very easy to use. Many people look for a smooth way to run into which can be a tricky thing to ask for if you're running outdoors, but with tread mill, one gets the flat surface to walk on.
There are different types of tread mills out in the market. One works manually, i.e., when you're walking or running over it, it slides with you, and there are motor driven tread mills that work explicitly according to the speed you put in. Both of them are easy to use.
4. Tread mill lets you multitask
People often feel lethargic to get up and workout because there are many things that come in their way such as reading a newsletter, listening to music or watching television. The best thing about Tread mills is that it lets you multitask all these things which make it less of a bother.
These may sound lame but these things do make a difference when added to your daily routine and doing all these things together can make your workout effective and somewhat interesting.
5. Track Your Success
Treadmills come with digital monitors that give you important details about your workout and let you track your working out the structure and the progress you have made.
These monitors can give you a figure about the distance ran, the heart rate throughout, the amount of calories burnt and many other things. Many tread mills let you save your data and can have the data of more than one user saved.
6. Improves your cardiovascular health
Tread mills are great for cardiovascular improvement as running is one of the most effective ways to improve your heart rate. Running strengthens your heart and lets in the proper flow of blood which decreases the pressure on your heart thus decreasing the blood pressure.
Aerobic exercise is known to reduce bad cholesterol in one's body and hence preventing oneself from heart disease which is the leading cause of death these days.
7. Convenience
Tread mills are the most convenient equipments when it comes to exercising. It makes running an easy job as you no longer have to worry if it is raining or if it is too sunny. You can just use it in the corner of your room with comfort and without having to consider any external factors.
So, if you aim to lose weight or build muscles or improve your heart health, tread mill is an answer to all the above as it is the most convenient equipment that helps you achieve these health benefits.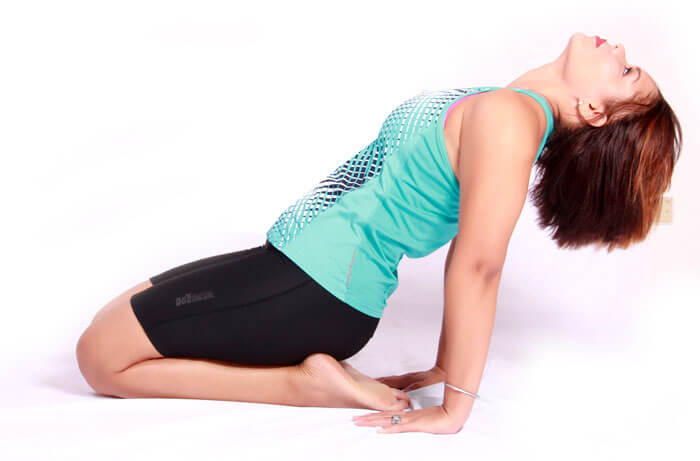 8. Improved Muscle Tone
Using a tread mill either for walking or running helps you tone your muscles such as your calves and buttocks. These muscles are known to get stronger by consistent running. The incline features on treadmill lets one shape and tone the muscles even more. Depending on the way you run on the treadmill, it can also help you tone your arms.
These are some of the benefits for which the treadmills are known. However, as a machine, it offers a number of benefits, but one needs to decide what he wants with the use of this machine. After all, health must not be compromised under any situation.
Thank Me Leter For These :