Your mattress is important to your health and wellbeing. Sleep is important to your health and wellbeing. That's the time that your body's energy turns to rebuilding its immune system and replenishing used and damaged tissue. Your mattress is the key to getting that recuperative sleep.
The five major types of mattresses – coil spring, latex foam, visco-elastic memory foam, air and water – all have the same general requirements to fulfill their function of comfort and support.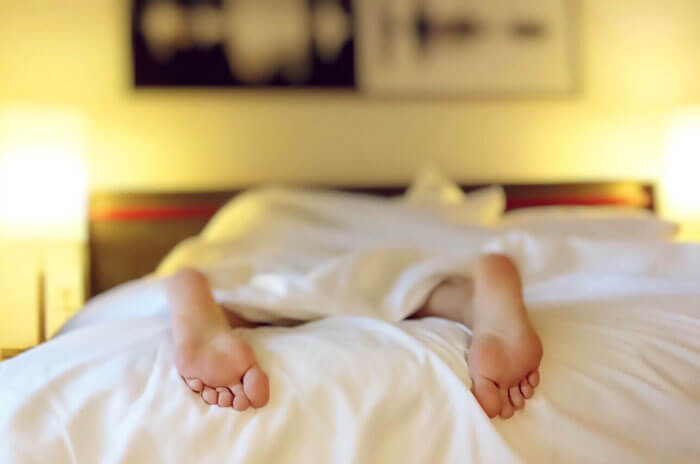 Here are ten important particulars you should be aware of before you pull out the plastic or lay down that hard earned cash.
Price vs. Quality
Buy the best mattress your budget will allow. Low-end promotional beds are designed for occasional use as guest beds or to fill up that empty room. They use inferior components that break down in short order and offer little or no support. Everybody loves a sale, but wasting money on an inferior product is no bargain.
Comfort. Try the bed
Can you feel the coils under the cover or the divider between the air chambers? Does the water bladder or air chamber bottom out? In a foam mattress, does it feel hot or quiver like jelly. Don't settle. The bed will never feel more comfortable than it does when it's new.
Boxspring or foundation?
A boxspring has steel components that flex to complement pressures exerted by your body through the mattress. A foundation is a platform-like construction that looks like a boxspring, but has no steel components and does not flex. Coil spring mattress sets can include boxsprings or foundations. A mattress on a foundation feels much firmer than the same mattress on a boxspring. Air, water and foam mattress are generally set on foundations, since they require more rigid support.
Noise
Run the pump on the air bed. Is it a hum or roar? Does something squeak in the coil spring mattress or the boxspring/foundation? Does the water bladder slosh? Don't accept the salesperson's explanation that "it's just the floor sample." Move on to another model.
Flip or no-flip
Coil spring mattresses require regular flipping. Turning the bed allows the springs to reset back to their original shape and tension. It also gives the cover and padding a break for a longer products life. No-flip models deprive you use of the other side of the mattress. Foam, air and water beds generally do not require flipping.
Tight top or Pillowtop
A tight top mattress has a relatively flat surface with the padding built into the body of the product. A pillowtop is usually thicker with an additional padding sewn to the sleeping surface for extra comfort. The bed appears to have a groove around the edge to accommodate the pillowtop construction. Inexpensive pillowtops have the annoying habit of forming deep body impressions after short periods of use. In poorly made versions the padding may shift, resulting in uncomfortable bumps. There's no such thing as a good, cheap pillowtop.
Edge support
Some mattresses will not support a person sitting their edge. If you tend to sit on the mattress edge putting on your shoes or watching the morning news you can damage it. When you press inward on the side of a poorly constructed coil spring bed you can fell the turns of the coils protruding through the fabric. A good quality mattress, regardless of the type, will have an edge support component to add life to the product.
Height
Older bedsteads were built higher off the floor, designed for use with thinner mattress sets. The total height of older sets averaged about twelve inches. Today, the mattress alone could measure sixteen to twenty inches.
A bed equipped with a LUCID 16 Inch Plush Memory Foam and Latex Mattress – Infused with Bamboo Charcoal – Natural Latex and CertiPUR-US Certified Foam – 25-Year Warranty – QUEEN and nine-inch foundation would require some folks to use a stepstool to get into bed. The other drawback to high-profile sets is that they conceal the headboard from view, making the entire bed appear out of scale with the rest of the room. If you're picky, keep this in mind.
Warranty and Comfort Guarantee
Most reputable dealers and manufactures provide comfort guarantees with their products. During a specified time, if you are not happy with the comfort of the bed you may be able to exchange it for a model of equal or higher value, the customer paying any retail price difference and usually a service charge for delivery and pickup. The warranty, on the other hand, is protection against defects in manufacturing. This again covers a specified time period, but does not include shipping and delivery fees. Both of these coverages are voided if the mattress is stained in any way – coffee, juice or bodily fluids. Keep your mattress clean.
Protection
To maintain any mattress you purchase you must keep it clean of stains. The traditional mattress pad is a good choice since you can toss it in the washer and it's ready to be used again. Stain protection purchased from the retailer is a bit of a gamble, in that you are never sure if the stain protection was actually applied to the mattress. The best bet is to purchase a pad with guaranteed stain protection built in.
As with any major purchase the best approach is to do some prudent research on the subject. But don't overdo it. The worst bedding decisions I've seen customers make is to shop so long they get confused and fed up, deciding finally to purchase the bed in front of them out of frustration. Shop a few stores, try a few beds, and make an intelligent decision.
You will love it :